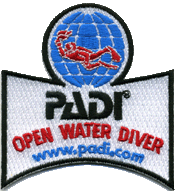 Padi Open Water Diver
Now is the time to dive into the PADI Open Water Diver course, the most popular dive program in the world! There is no better place than Kas for PADI courses, with warm, clear seas.
What do I need to start?
Virtually anyone who is in good health, reasonably fit, and comfortable in the water can earn a PADI Open Water Diver certification. You must be 14 years old or above to begin the PADI Open Water Diver programme.
What will I do?
Throughout the course, you'll learn the fundamentals of scuba diving, including dive equipment and techniques. To become an Open Water Diver, you will need to complete five confined open water dives and knowledge development sessions, followed by four open water dives in the Mediterranean sea.

How long Padi OWD course will it take?
Generally in Turkey, PADI Open Water Diver courses take 3 days to 4 days. However, PADI programmes are performance based, so each diver will train at a pace that allows them to master the required skills to become an Open Water Diver
---